What is inspiring me?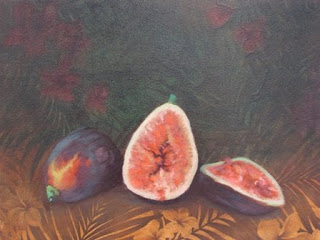 Lately, I have been inspired by my fruits and vegetables. I am
diligently
working on 5 servings a day, for myself, and family, so a lot of produce is passing through my home. I have recently signed up for a service from
( look for their link on my blog). They deliver what is in season and locally grown to my porch every
Tuesday
. So I am trying to paint something really fresh in my studio workshop every week, my crazy schedule permitting.